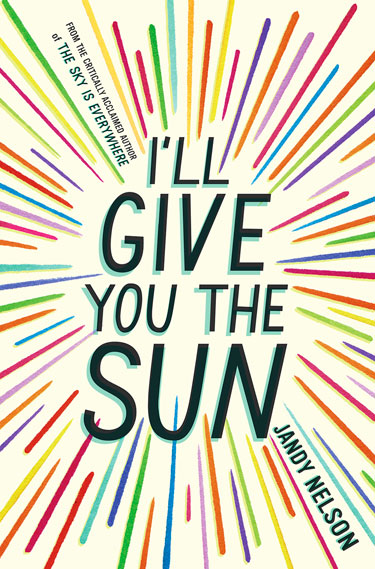 I'll Give You the Sun
 is an award-winning young adult fiction that deals with twins, Noah and Jude, that are both super competitive yet super close. As both of them learn to deal with heartbreak, the loss of their mother, for Jude: her Grandma's and Mom's ghosts following her around and
 for Noah: his homosexuality, they constantly move between being so far as to seeming like strangers to each other, to twins so close interlocked in blood and soul that they sit down and just breathe together, in synchronization. I'll Give You the Sun deals with death, magic, love and family.
It's a great book, a real page-turner (I'm not kidding - I finished it in a few hours) and is mostly aimed towards teens/tweens. It's won quite a few prestigious awards (
Printz Award, a Stonewall Honor, Bank Street's Josette Frank Award and is on several "best books of the year" lists.
Rating: